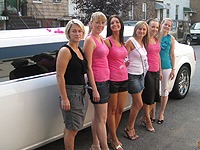 Of course, if you want to go around Long Island party bus or New York city for a trip, you need to plan for your transportation. Long Island Limousine is a great alternative for taxis. It can give you luxurious ride but it is affordable. If you would travel with the use of limousine, you will definitely have a luxury ride and you can go around New York with style. Wheather its a corporate trip, airport transfer, business travel, shopping or night on the town - Long Island Limousine Service is the way to go.
Booking a Long Island limo service for your business travel can make it easier and convenient for you to go to the destination that you need to go to. If it is an unfamiliar place to you, you will not experience any stressful moments but will truly enjoy your trip with the luxury ride and comfort that the party bus service will give you.
Definitely, with the use of party bus and limousine service in Queens & Brooklyn, you can travel in New York with style. The limo driver will tour you around the city and will make sure that you can enjoy and have fun as you go around the city. You do not need to worry about parking, directions, and the likes, since the limousine driver will take care of it.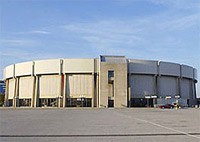 If you plan to go out at night with friends to go to club, bar, disco, movies and so on, hiring a Long Island limousine service can make your travel with friends a memorable one. You and your friends can travel in style and you do not have to worry to pick up for a vehicle late at night, since the limousine driver will bring you to the destinations you want and will pick you up at the said location as well. So you have to make sure to tell the limousine driver the time and location for pick up to prevent inconvenience.


Limo service Long Island
So if you really want to have a memorable and perfect event, make sure to book a limousine before hand, maybe a month or months before in order to have the change to get the right limousine you need and want. Don't know the town well? Dont worry, we can show you all parts of Long Island where you can find City field, Mets Stadium, US open courts, Roosvelt Island, Flushing meadows, Jamaica, Rockaways, JFK airport, LGA airport, Astoria, Bayside, Flushing and more.